Precious fresh and sweet water ....
Discovering the Euganean Hills where you will find ...
Inspired by the colors of this spring, from the meadows in bloom and the warmth of the sun Short Rent Italy begins a trip to 20 minutes from Padua in the medieval village of Arquà Petrarca and the surrounding hills thinking of all those in love and those who love poetry.
Located in the hills Arquà Petrarca, in excellent condition, is a medieval gem, a romantic place where you can delight of poetry in the cradle of the "dolce stil novo", in the company of his beloved.
It is in this country in fact the home of the poet Francesco Petrarca, easily reached by a pleasant walk in the green and in history.
In the house of the poet is still his studio and you can admire the landscape, which he saw, from which it was inspired by his compositions. On the ground floor space is a photo exhibition that recalls the crucial stages of the life of Francesco Petrarca and traces the routes and stays of the poet in the Veneto. The photos are taken by Lorenzo Capellini, the texts relating to the biography of Petrarca were written by Professor Giuseppe Basso, while the room on the left of the entrance we find, in a niche, the cat embalmed of Petrarca.
After the tour and back to the center you can enjoy a nice souvenir as oil, honey and lavender products purchased in local craft shops in the village site.
After eating in some restaurant nearby, which will offer you the bigoli, typical homemade pasta, polenta, torresani stuffed and many other local specialties, a short distance you can reach Galzignano Terme. In this quiet village in the Regional Park of the Euganean Hills, you will find Villa Barbarigo (or Valsanzibio also nicknamed the little Versailles) built around 1600 to see the beautiful park. The garden covers 15 hectares perfectly preserved baroque, crossed by paths leading to fountains (sixteen in all, including those of the Rivers, of Aeolus, the Winds), boxwood the maze to get lost in love games, ponds, fish ponds, streams and water ... Walking in the park also means being kidnapped by the eye as well as the scent of about 800 plants, including several species of trees rather rare. In particular, there are 24 varieties of conifers, 16 trees leaf perennial, 24 deciduous and other types of shrubs. The garden was recently awarded the international prize "The Most Beautiful Garden of Europe".
If the day was full and you feel in the mood for pampering after the beauty of the places visited in the evening you can enjoy a thermal bath in one of the establishments Abano Terme, Galzignano Montegrotto or all popular locations for spa treatments and very well equipped to meet your every request, an ideal way to end a romantic day.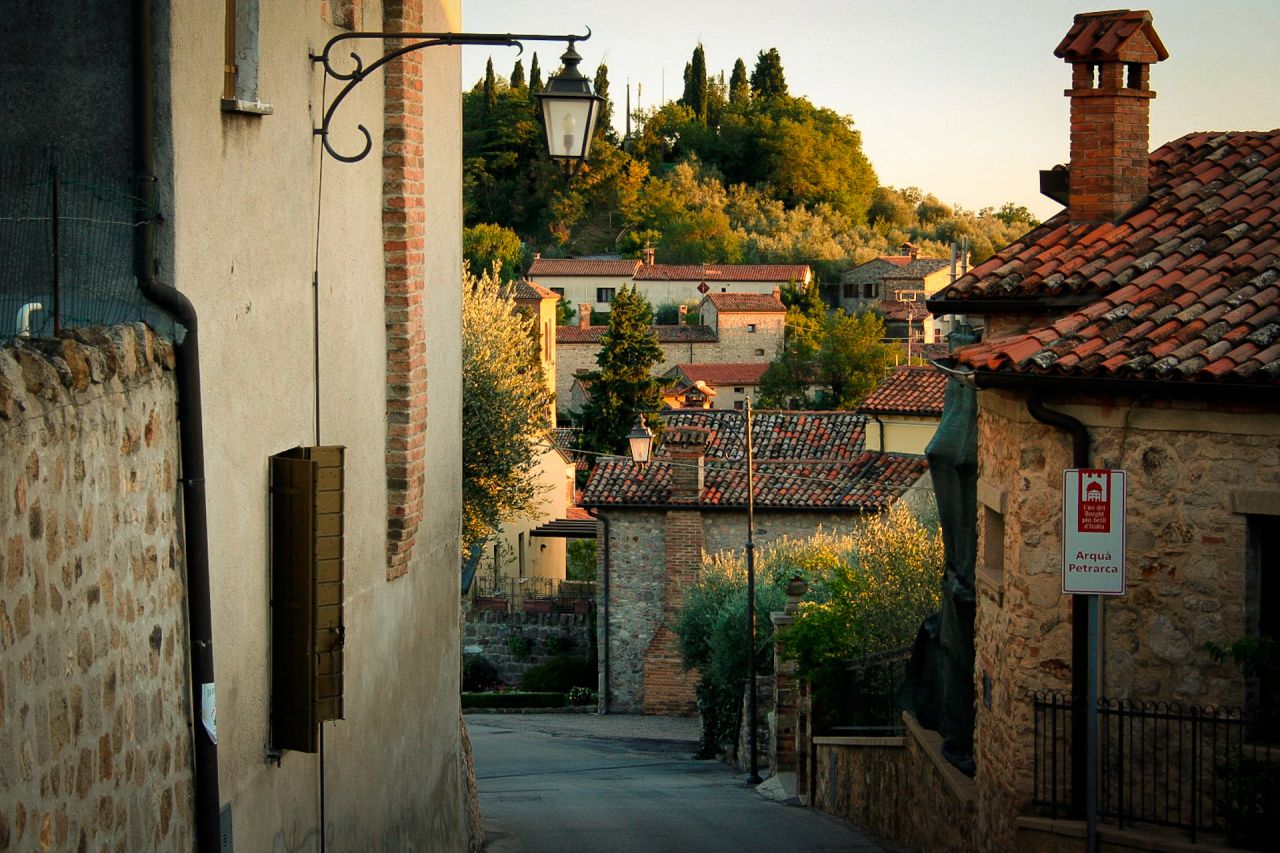 What do you think of it? Have you been there already? Leave your comments here below!